•About Us
---
DUSA is a private, non–profit association founded in 2002 by German companies in Suzhou.
DUSA = Deutsche Unternehmen Suzhou Association
In 2007, many non-German members joined and we renamed ourselves to "DUSA European Association Suzhou".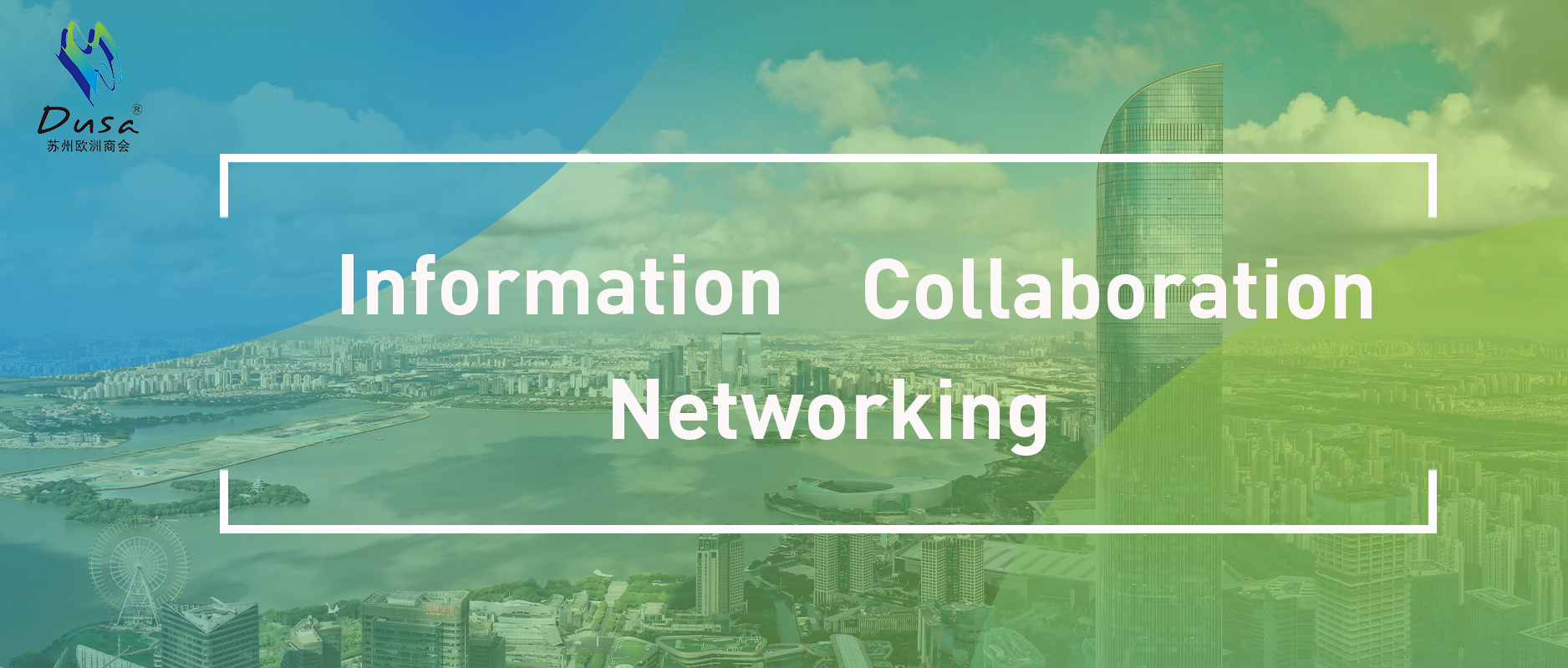 •Our History
---
By helping each other, DUSA has prospered and grown.  What began as a small group of people sitting around a table at a German restaurant, has developed into what you see today: a strong business organization of 150 diverse manufacturing companies with a distinct European connection.  DUSA is a powerful tool for networking and liaising as well as a communication platform between the members and the local authorities.
The spirit of DUSA has always been to help, share knowledge and experience.  Those founders started the group with this purpose in mind, and it continues to be the driving motivation, even now as we look ahead to the years to come. 
In the past 20 years, many people have worked long and hard to bring DUSA to this point.  The vision and guiding hand of Mr. Thomas Scholz can't be understated, nor the contributions of the other founding Board members who are Mr. Helmut Schmidtke, Mr. Helmut Kuklinski and Mr. Dan ZHENG.
In 2022, we celebrated the 20th anniversary of DUSA. 

•Our Goal
---
To provide
•Information and Competence
•Collaboration and Pooling Together of Resources
•Networking (Business, Social)
•Our Mission
---
Be a trusted platform for companies with European business interests in and around Suzhou by providing
information & competence,
enabling cross company collaboration,
pooling of interests and fostering of networking to allow, particularly our SME (Small and medium-sized enterprises) members, to stay on top in an ever changing, very dynamic environment. 
•Our Slogan
---
We help members in a very dynamic country in and around Suzhou